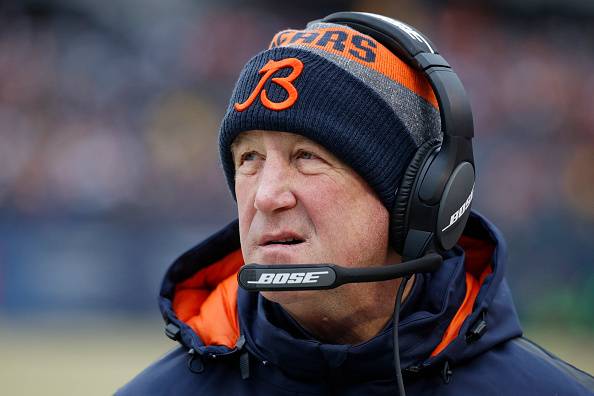 Joe Robbins/Getty Images
If general manager Ryan Pace wants, the Chicago Bears can write the fattest checks of any team in free agency this offseason.
Pace continues the rebuild with an abundance of cap space, good slotting in the draft and a proven willingness to spend big and let big names walk in the same offseason.
This time last year, the Bears struck a nice balance between value and fit, inking guys like Danny Trevathan, Jerrell Freeman, Akiem Hicks and Bobby Massie, to name a few.
Fast forward to this year, and the Bears have further major renovations to undergo. Even after re-upping Alshon Jeffery and Cornelius Washington, Pace would still be able to tailor the roster to his liking because the team has $58 million in cap space, according to Spotrac—before cuts, of which there could be more than a few-cost saving moves.
Let's map out where the Bears figure to be the most active based on the positions making the most sense. For example, quarterback doesn't make the cut because it seems more likely the team will spend a high draft pick on the area while rounding out the positions around it via free agency.
Tight End
2 of 7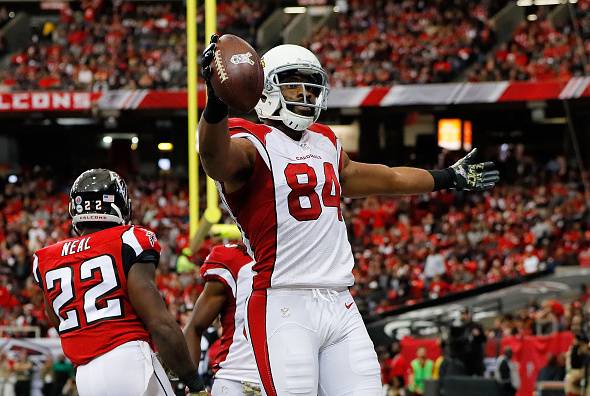 Kevin C. Cox/Getty Images
Overview
The Bears can't go wrong at tight end, though it seems a guarantee the team will address it in either the draft or free agency.
While Zach Miller is an underrated player, he is also 32 and missed six games in 2016. He has yet to play a full 16-game season in his career. Daniel Brown flashed promise, but the Bears need reliability at a critical position for rookie quarterbacks. A mid-round pick might not offer this out of the gates, so attacking a tight end on the market wouldn't come as much of a surprise.
Best Option: Jermaine Gresham
This is a weak position in free agency. And the Bears won't exactly look to Martellus Bennett or consider a guy battling multiple concussions such as Jordan Cameron.
Given the circumstances, Jermaine Gresham becomes one heck of an interesting option if he hits the market. Gresham is still only 28 and has played in at least 14 games in every year of his career. He's a quality blocker who can go out and make reliable grabs near first-down markers when asked, meaning he's an ideal complement for a developing quarterback.
Best Value: Jared Cook
Jared Cook won't be in a position to demand a ton of cash on the open market after missing five games last year (he appeared in all 16 in each of the prior three seasons).
One of the more underrated and underutilized tight ends in the league, Cook is a reliable target who can make big plays when featured. On a team lacking proven threats at wideout, Cook could provide major value when comparing his asking price to the numbers he can put up.
Big Board
Jermaine Gresham
Jared Cook
Jack Doyle
Ryan Griffin
Mychal Rivera
Defensive End
3 of 7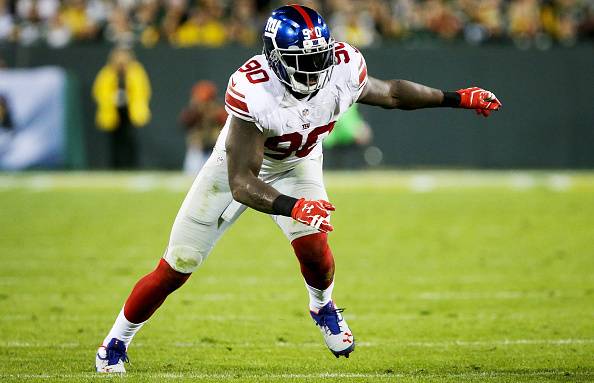 Dylan Buell/Getty Images
Overview
As mentioned, the Bears hit end last year with Hicks, who gave the team the best season of his career.
This year, the Bears sit in an even more interesting position. The aforementioned Washington keeps showing major flashes under defensive coordinator Vic Fangio, so his return seems likely. The team will also likely want to work in Jonathan Bullard more.
A value buy seems obvious here, though a stacked free-agent class at end has to make fans wonder.
Best Option: Jason Pierre-Paul
There isn't much to elaborate on here. Jason Pierre-Paul is a household name thanks to his ability to get after passers, and he had a big bounce-back season in 2016, recording seven sacks over 12 games.
JPP, at 28, will cost a pretty penny, but slapping him on a line with Eddie Goldman at tackle and Hicks-Washington on the other side would create plenty of problems for opposing offenses, provided everyone stays healthy.
Best Value: Mario Addison
The best value here is an under-the-radar guy who could be a nice stopgap solution while Fangio continues to groom Washington and Bullard.
Mario Addison personifies this. He is a late bloomer who has 22 sacks over his last three campaigns. He went for 9.5 over 14 games last year with the Carolina Panthers. Speaking of Carolina, the front office also has to worry about Charles Johnson hitting the market, perhaps leaving time for Chicago to swoop in and get a massive steal.
Big Board
Jason Pierre-Paul
Calais Campbell
Mario Addison
Jabaal Sheard
Lawrence Guy
Linebacker
4 of 7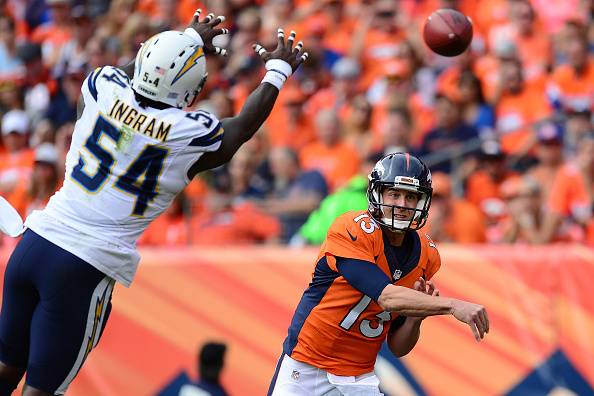 Dustin Bradford/Getty Images
Overview
It's hard to imagine the Bears pouring even more money into the linebacking corps this offseason after splurging on it over the past two years.
Then again, the Bears could use more help getting after passers. Leonard Floyd came along faster than expected before his injury, but Pernell McPhee only played in 13 games, continuing his disturbing injury-riddled tenure with the team.
The Bears won't go out and grab a starter to steal snaps from either guy unless they splurge.
Best Option: Melvin Ingram
Not a hard choice, right? Melvin Ingram is one of the most dangerous rushers in the league and has 18.5 sacks over his past two full seasons to prove it.
Given his production and the fact he is only 27, Ingram is set to land a massive contract. The Bears have the cash to spend and would get a franchise defender, though past major signings in the unit muddy the situation.
Best Value: DeMarcus Ware
It's hard to go wrong in the value department here given the wealth of options.
Looking at Chicago's linebacking situation, though, a guy like DeMarcus Ware makes plenty of sense. Ware, 34, wants to keep playing and isn't in a position to demand a ton of cash. He has 11.5 sacks over his past two years over 21 games. His presence in a rotation alongside McPhee and Floyd would work wonders for Fangio's defense.
Big Board
Melvin Ingram
Nick Perry
Chandler Jones
DeMarcus Ware
Julius Peppers
Cornerback
5 of 7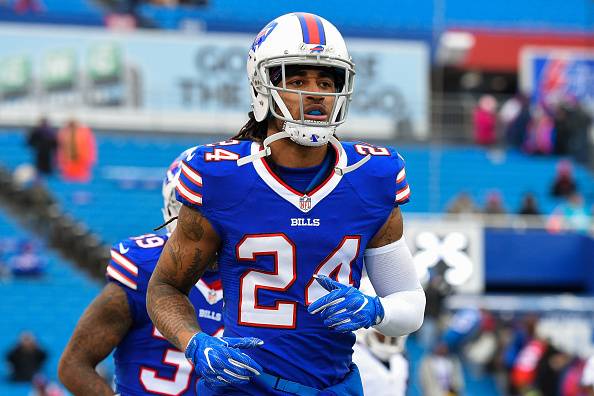 Rich Barnes/Getty Images
Overview
Cornerback is one of the spots fans can expect the Bears to hit one way or another. Tracy Porter is a potential cap cut and Kyle Fuller hasn't worked out thus far. Guys such as Deiondre' Hall and Cre'von LeBlanc have shown promise, but a little veteran stability via writing a fat check couldn't hurt.
Luckily for the Bears, both free agency and the draft are loaded with defensive backs. If Pace wants to make a big splash, the options are there. If he wants to make a steady signing and build around a rookie and the other young guys, such a route remains open.
Best Option: Stephon Gilmore
It isn't easy to narrow down the list of corners to find a best option this year, though a guy in his prime at 26 years old is impossible to ignore.
This refers to Stephon Gilmore, a guy with 11 interceptions over his last three seasons and the ability to line up against almost any wideout in the league. We're talking a gigantic contract here, provided Gilmore doesn't get hit with the franchise tag, but he'd lock down one position, and Pace could let the best player out of a flurry of names win out at the other spots.
Best Value: Captain Munnerlyn
Spending a bit of cash on a veteran leader who can play inside makes sense for the Bears this offseason.
One strong candidate is Captain Munnerlyn, a guy on his way out of the Minnesota Vikings thanks to Xavier Rhodes and Mackensie Alexander. On paper, the Bears could do the same thing to the 28-year-old Munnerlyn—let him provide quality play for two or three years while rebuilding the depth chart and eventually hand his gig to a young guy ready to hold it down for a long time.
Big Board
Stephon Gilmore
A.J. Bouye
Trumaine Johnson
D.J. Hayden
Darius Butler
Safety
6 of 7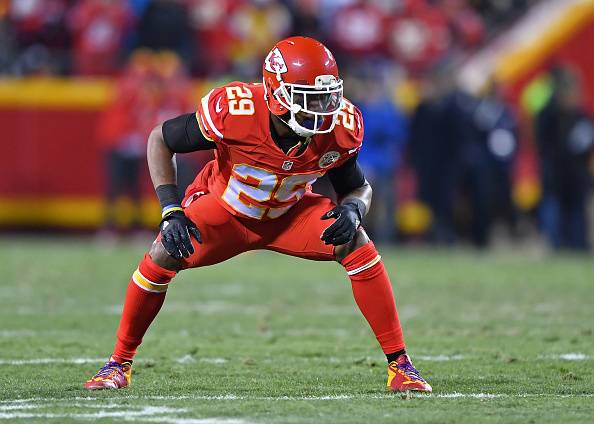 Peter G. Aiken/Getty Images
Overview
Like cornerback, safety is a major point of emphasis for the Bears this offseason after it was arguably the worst position for the franchise last year.
It wouldn't come as much of a shock to see Pace double down on starting safeties like he did inside linebackers last year. The market certainly gives the Bears the option thanks to a mix of sheer superstar talent and young guys on the rise.
Best Option: Eric Berry
This section could be left blank and few would complain.
Eric Berry was one of the best overall players in the league before a bout with cancer, one he won before returning and putting on a show over the past two seasons.
Now 28, Berry will be one of the most expensive players on the market should he make it there. If he does, Pace shouldn't hesitate to open up the checkbook.
Best Value: Tony Jefferson
If the Bears don't mind writing a big check for upside, the Arizona Cardinals' Tony Jefferson is one of the better-value ways they could go.
Jefferson is only 25 and has come into his own as a quality starter after spending years as the third safety in the desert. Easily ready to hold down a starting gig for a long time, Pace could write the reasonable check and move on, seeking other free agents and young defensive backs to play alongside him for years to come.
Big Board
Eric Berry
Tony Jefferson
Duron Harmon
Johnathan Cyprien
Barry Church
Wide Receiver
7 of 7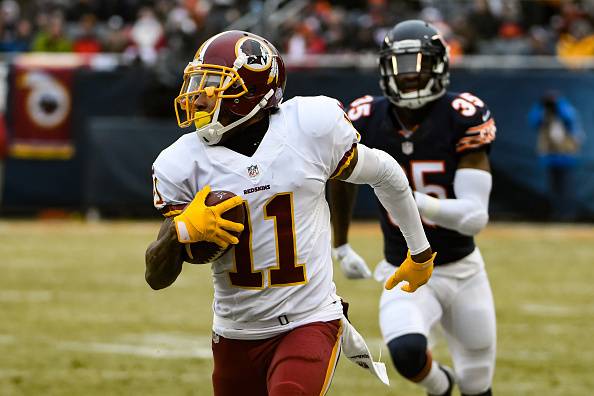 David Banks/Getty Images
Overview
Wide receiver is the hardest position of need to analyze for the Bears because one of their own headlines the entire potential class.
Pace needs the Bears to trot out a better set of weapons than last year. Cameron Meredith showed promise, but he isn't a No. 1 wideout. Eddie Royal couldn't stay healthy and the rest of the players battled drop issues all year. Kevin White remains in injury limbo—it would be silly to throw in the towel on him, but it is time to think about grabbing reliable contributors.
Let's work under the presumption the Bears re-up with Jeffery, one of the best players in the league. The team needs him if it wants to compete for playoff bids soon—and even more so if a rookie quarterback joins the team and hopes to become a franchise player. So after Jeffery, this is how the market looks.
Best Option: DeSean Jackson
DeSean Jackson might be 30, but he's coming off a 1,005-yard season with four touchdowns over 15 games, giving him 1,000 or more yards in three of his past four seasons.
One of the league's better big-play threats, Jackson could stretch the field and keep defenses honest in the way the team wishes White could. Pair him with Jeffery, and perhaps even add White and Meredith to the equation, and the Bears would do a complete 180 on one of the roster's worst positions.
Best Value: Kenny Britt
Kenny Britt is about to cash in on a respectable contract after a steady season with the Los Angeles Rams despite a hodgepodge of names at quarterback. He was the team's best offensive weapon, totaling 1,002 yards and five touchdowns.
Britt is a chain-moving veteran who would slot nicely on the field with, say, Jeffery and White. Reliability will be a big part of helping a rookie, and Britt can provide this, especially on an offense where he wouldn't be the No. 1 option and wouldn't be force-fed targets.
Big Board
DeSean Jackson
Kenny Stills
Kenny Britt
All contract information courtesy of Spotrac unless otherwise specified.
Source: CNN SPorts